Overall it's really a good high quality 4K camera drone.
I got it to go out to 567meters tops which is a good range for FPV, however, after losing FPV signal the transmitter signal was still good, and returned home safely from almost 600 meters away. Holy Stone makes good stuff and this drone is high quality with GPS, optical flow and EIS video stabilization, and many other high-quality features. The camera is adjustable in flight and can be moved up and down.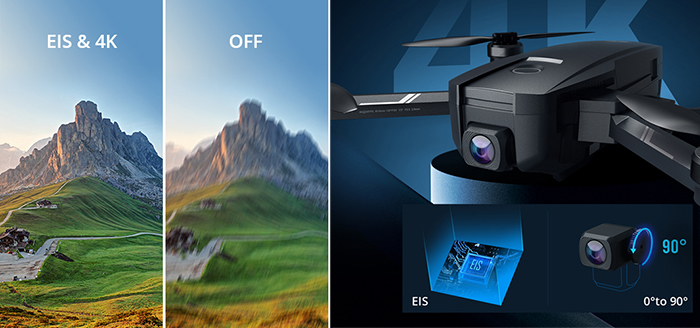 I took it out again the next day and accomplished a 100 meter high 5000 meter round trip (3miles) of video on the battery at a fast speed (2nd rate), again, that's without the phone and the app. The video is very good and extremely stable at slow speed and comparable to the DJI Mavic Mini. Distance-wise it's comparable to the Hubsan H501S, A, etc.
It's very easy to set up and use. Once the battery was charged I went outside and was airborne within minutes and took it up to 80 meters altitude and flew out at variable ranges from 200 to 567 FPV meters and maneuvered it around the property for almost a half an hour on one battery with zero problems. The video that recorded on the TF card was fabulous!
When the battery gets low the drone will automatically limit the range and move in closer to the transmitter. The limit gets closer as the battery runs down so there is no problem getting it back home on low power. The GPS works flawlessly with up to 18 Satellites locked in it returned home and landed on a dime. I highly recommend it for exploring photography.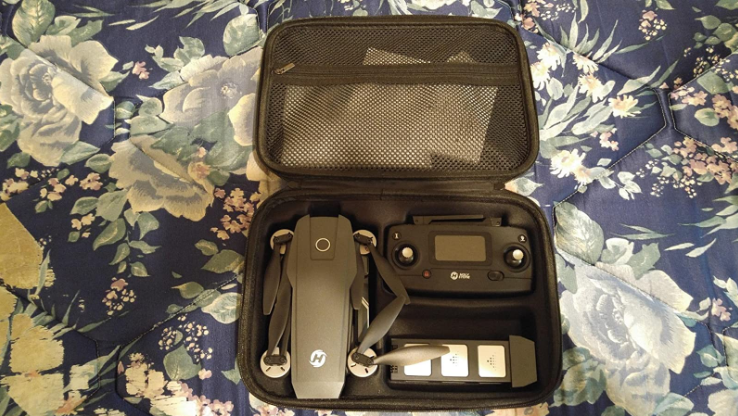 One has to keep in mind that the DJI Mavic is a much more expensive drone than the HS720E, this is a bargain. The software app worked well also with zero complications.
I recommend the drone for beginners as it's so easy to use and almost impossible to crash and lose if calibrated and setup properly.
Enjoy a high-quality drone and purchase the Holy Stone HS720E. You can't go wrong and will be very pleased that you did. The HS720E is my 27th drone to add to my collection, it is now my favorite one.